Eyewear frame trends
2017 will be marked by a multitude of fashionable eyewear frame trends. While cellulose acetate frames are still in vogue, other trends were starting to get noticed or were coming back in style. Even metal frames were now sporting an acetate look and feel.
Colours
Even though black and tortoiseshell are regular eyewear favourites, frames are now more colorful.
Greenery, 2017's colour of choice according to Pantone, has now reached the eyewear world. Whether in collections such as Prodesign or J.F. Rey, Greenery is an joyful choice that adds a glow to the face.
Transparency is a must for both women's and men's frames. Do not be surprised! While we are used to wearing opaque colors, transparent acetate frames will give your face a cheerful and gentle look. Moreover, lovers of this trend will find their look on the side of the Lafont collection!
Nathalie Couillard, optician and associate from Grimard Optique Saint-Basile-le-Grand.
Patterns
In addition to colours, patterns are more visible and up front on frames.  These prints, whether abstracts or sporting a feline fur feel, attract the eye.  This approach also transform eyeglasses (men's eyeglasses and women's eyeglasses) in something more than a simple visual aid accessory by giving them a good dose of fashionability. According to current trends, you will find flora, ethnic, geometric, and even striped patterns. We really love those Frod's Lunetterie models.
Material Pairings
Creators of glasses love to play with different materials and innovate. The blend of acetate and metal is used more and more often. These combinations increase eyewear comfort, lightness and originality. Today, frames made with velvet and denim are getting increasingly more popular. It is also possible to choose a more muted colour that still has some bite thanks to its unique patterns.
Marie-Soleil Trépanier, optician from Grimard Optique Saint-Sauveur.
Timeless Retro
Glasses with a vintage look have represented a large share of the market for several seasons now and are in no danger of disappearing. One cannot see the day when retro will not be fashionable.
The Aviator style is now available in ophtalmic glasses. You don't have to wait for the sun anymore to put this style from the 30s on your nose. You can find this trendy metal style for both men and women in the kc!, the Berlin catalogue or  the acetate style in the Pierre Eyewear collection.
The cat-eye is the quintessential symbol of the vintage look. Even though the beautiful "Mad Men"'s Joan Harris has brought back this style, how can one forget Marilyn Monroe who wore them so prettily in the movie "How to Marry a Millionaire"? This shape is the perfect choice to evoke feminity and seduction.
While for more than ten years rectangular shapes were all the rage, those types of frames are now giving way to rounder and curvier shapes. From small round frames like those of John Lennon to the larger Gregory Peck model in the Oliver Peoples collection, the latter inspired by the actor of the same name in the adaptation of the « To Kill a Mockingbird », are essentials.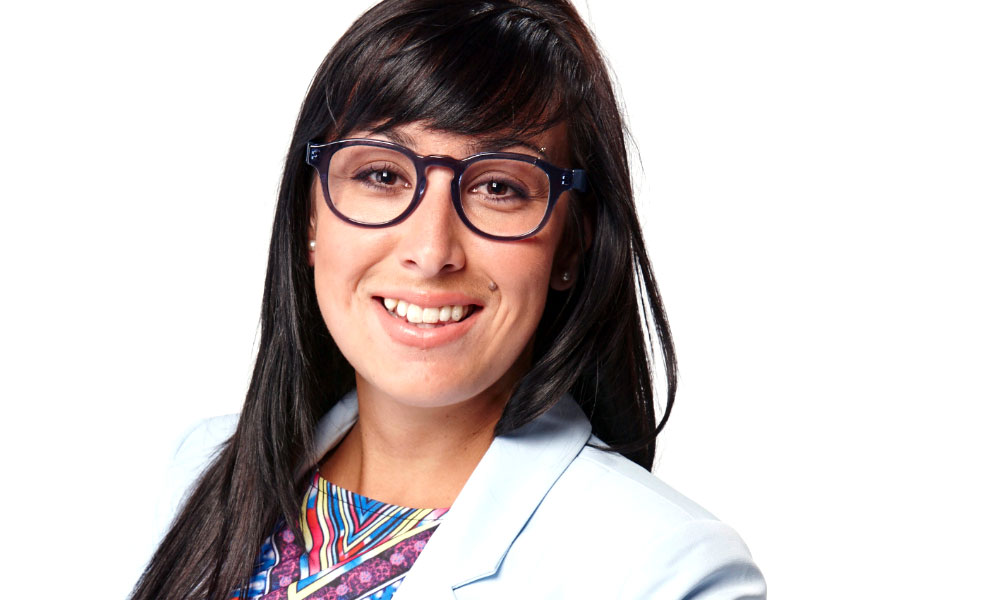 Karine Hotte-Dignard, assistant from Grimard Optique Saint-Sauveur.